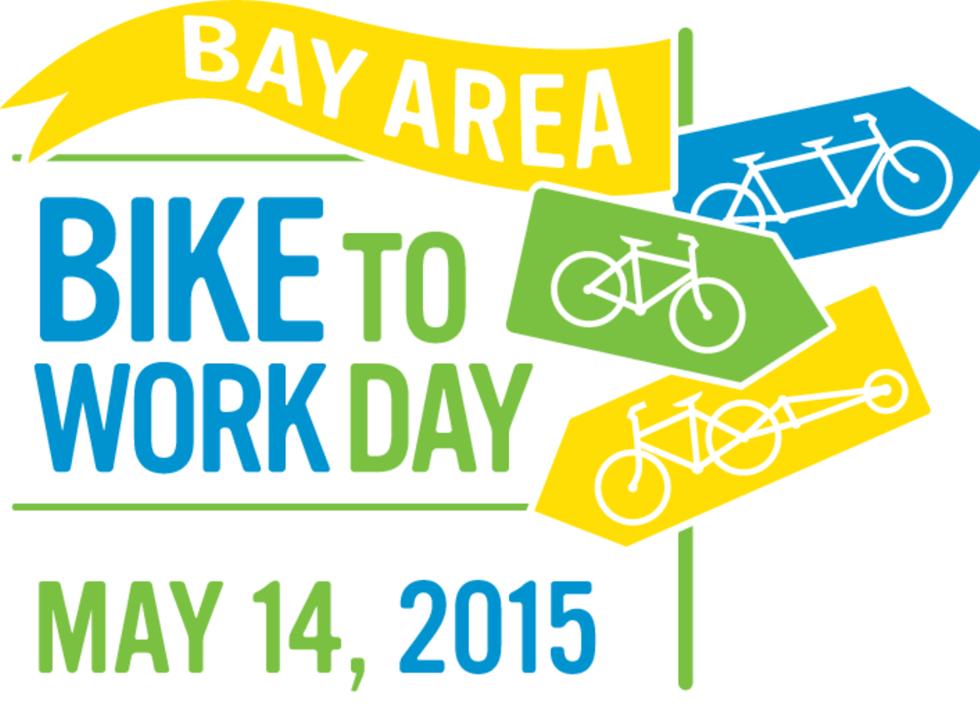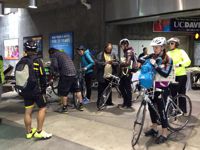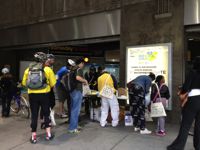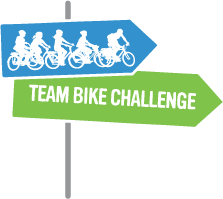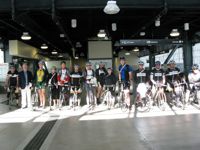 For Immediate Release
Contact: James Paxson, General Manager Hacienda Owners Association 925.734.6500
The San Francisco Bay Area's Annual Bike to Work Day will take place on Thursday, May 14, 2015. Join Hacienda, a Gold Sponsor of Bike to Work Day in the East Bay, in this premier bicycling event taking place throughout Northern California with special events occurring in all nine Bay Area counties. Bike to Work Day is just one day of many events taking place in May as part of National Bike Month. Take the healthy commute and join thousands of Bay Area commuters as they bike to work or to transit.
Lunchtime Workshop at Hacienda
In conjunction with the upcoming Bike to Work Day, Hacienda Owners Association is hosting a lunchtime commuter workshop at the Hacienda Owners Association's office on Wednesday, May 6th, 2015 from 12-1 pm. The class will take place in the first floor conference room located at 4305 Hacienda Drive, in Pleasanton. This indoor, 1-hour interactive classroom course is made possible via a partnership with the Hacienda Business Park and funding from the Alameda County Transportation Commission. Get ready for Bike to Work Day on Thursday, May 14th, at this class taught by one of our certified instructors! Topics include: Bike commuting basics, rights and responsibilities, route planning, crash prevention, required equipment, and more. This workshop is free but pre-registration is requested by calling (510) 845-7466 x2 or online at https://bikeeastbay.org/index.php?q=civicrm/event/info&reset=1&id=587 .
Energizer Station
On May 14th, 2015 Energizer Stations will be set up all over the Bay Area to celebrate Bike-to-Work Day. Hacienda is again hosting an Energizer Station at the East Dublin/Pleasanton BART station in conjunction with the City of Pleasanton, the City of Dublin, Alameda County Public Works, Dublin Cyclery and BART. Cyclists who stop by the East Dublin/Pleasanton Energizer Station will receive free t-shirts, while sizes and quantities last; a free Cycling Commute Companion; a canvas tote bag filled with great cycling gear and more. Participating cyclists can also receive a free bike safety check courtesy of Dublin Cyclery. Cyclists filling out a Bike to Work Day registration card will be entered into a drawing for a chance to win one of the many raffle prizes donated by local merchants. The Energizer Station will be open between 6:30 and 9:00 am. in the plaza area just outside the turnstiles. The East Dublin/Pleasanton BART station sits in the middle of Interstate 580 and is easily accessed by Owens Drive from Pleasanton and by Dublin Boulevard from Dublin.
Win Prizes for Cycling
Pledge to ride your bike to work or wherever you need to go on Bike to Work Day, May 14th, 2015, and you can enter your name in a raffle to win a bike and other fun prizes. Simply follow this link to register www.youcanbikethere.com/user/register .
Local Bike Events
A number of bike related events are occurring throughout the community over the next few months; many will also offer an opportunity to enter the raffle to win prizes. A list of bay area events can be found at www.bikeeastbay.org/news/bike-work-day-may-14-2015 and www.bikeeastbay.org/calendar Please be sure to check these pages regularly as new events are frequently being added.
Team Bike Challenge
Take the Team Bike Challenge and recruit friends, neighbors and co-workers to form teams of two to five individuals and win great prizes. The Team Bike Challenge kicks off on May 1st and continues throughout the month of May. Each individual member of the team earns points every day they use their bikes for transportation. The teams with the most points at the end of the Challenge will win prizes. If your team is associated with a business and has too many cyclist to fit onto one team, then join the Company Bike Challenge. Everyone at your workplace competes for top honors against similar sized companies in the Bay Area. To register for a team challenge, visit: http://teambikechallenge.com .
Cycling Resources
There are a number of resources available for people interested in cycling. Follow this link to receive information and resources located in your area: www.bicycling.511.org/resources/bike_orgs.aspx . Your ultimate online guide to biking awaits at: www.mtc.ca.gov/library/2001_rtp/downloads/bike/final_plan/subareamaps.pdf . The Pleasanton Bikeways Map 2014 has information on the Pleasanton bikeway network along with related information and can be found at: www.cityofpleasantonca.gov/civicax/filebank/blobdload.aspx?BlobID=23850 . Finally, be sure to visit www.511.org as the Bay Area's best resource on bicycle commuting. For more information on Bike to Work Day 2015, just call 511 and use the voice activated system to ask for bicycling information or refer to the contacts below.
Contact Information
Cynthia Armour Bike East Bay P.O. Box 1736, Oakland, California 94604 (510) 845-7433 x5 phone (510) 336-1604 fax cynthia@bikeeastbay.org e-mail www.bikeeastbay.org WWW Hacienda Owners Association 4305 Hacienda Drive, Suite 330, Pleasanton, California 94588-2738 (925) 734-6500 phone (925) 734-6501 fax info@hacienda.org e-mail www.hacienda.org WWW