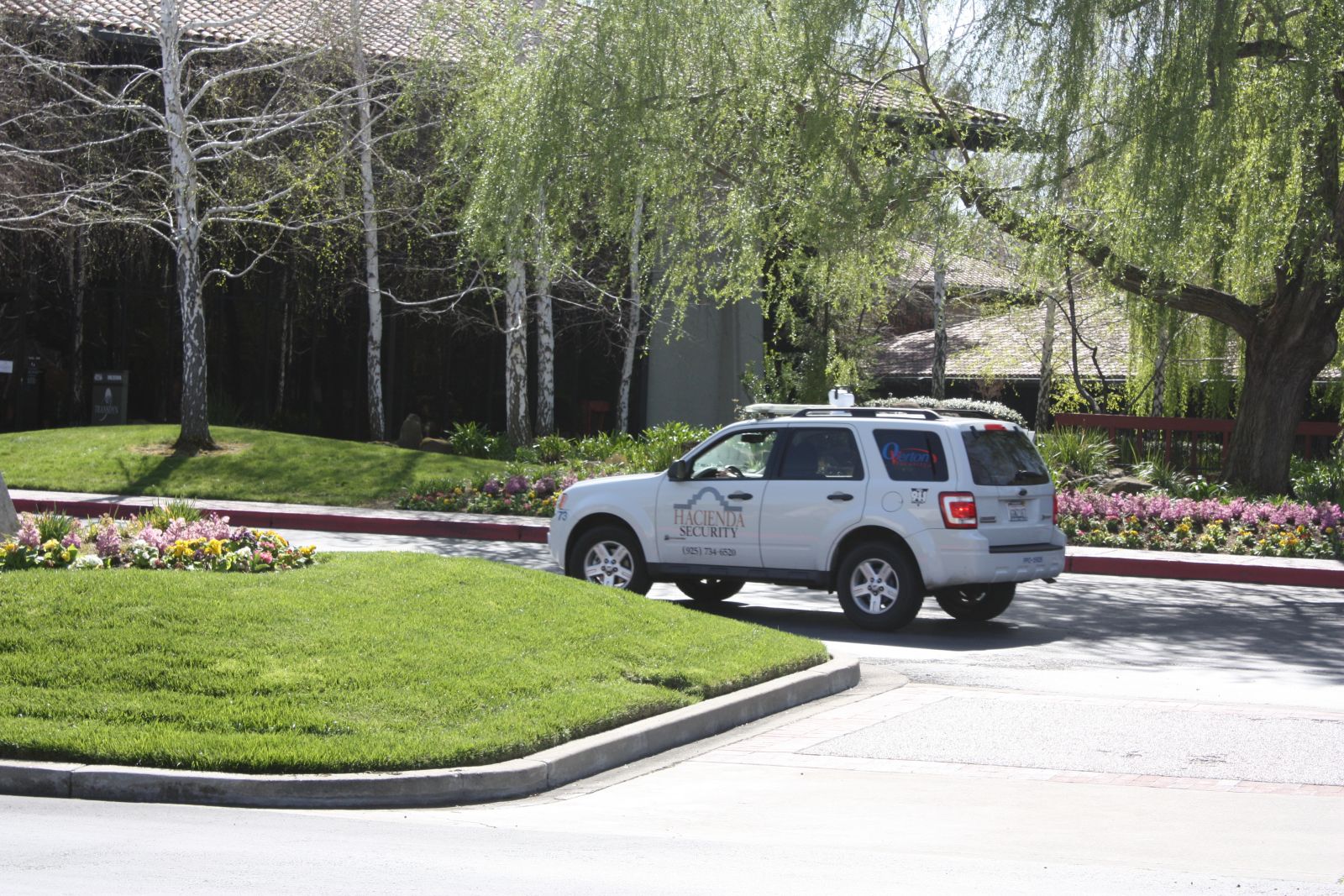 Hacienda Security patrols all of Hacienda, twenty-four hours a day, every day of the year. Hacienda Security's main function is to provide a deterrence to crime through a highly visible presence within the development. In addition, Hacienda Security provides a variety of observation and monitoring details to help make sure that Hacienda is secure and safe. Hacienda Security welcomes your input and suggestions for their patrol details so that security activities can be tailored to the needs to Hacienda projects and their tenants.
Hacienda Security Patrol Request
All Hacienda tenants are invited to submit patrol requests to Hacienda Security. Requests for specific patrols should be primarily for single purpose needs. For ongoing patrol requests, please submit information through the Supplemental Security program. Patrol requests can be submitted as needed but as much advance notification as can be provided is appreciated for scheduling purposes. While most requests can be accommodated, please note that some limitations on requests may be imposed if time demands for the particular patrol being requested significantly impedes othere security responsibilities. In such cases, every effort will be made to substantively respond with the resources available. Patrol requests may be made by completing the form below.
Qualifications
In order to access Hacienda Security services and post patrol requests, applicants need to be located within a Hacienda business site or within one of the following residential communities: Andares, Anton Hacienda, Avana Stoneridge, Avila, The Galloway, Park Hacienda, Siena, or Verona. Offer specifics along with redemption information follows. If you do not see the section below with details on accessing this offer, please check to make sure that you are currently logged into a valid Employee, Resident or Owner account and that you are using the most current version of your browser. You can verify that you have a valid account by selecting the Welcome button at the top of any page on the site and then Home. The list of valid roles will appear on the right. You can add or modify your user roles by selecting Manage from the account menu.
Hacienda Services
Addressing security and safety concerns is a top priority at Hacienda and a number of programs and materials are available to assist. Be sure to visit the pages on our site to learn about these resources or contact our office directly for personalized help.