October
October 20, 1997 | Volume 5, Number 10
Boehringer-Mannheim, ProBusiness, Signature Properties Unveil New Hacienda Facilities
By Hacienda Pulse Staff Writer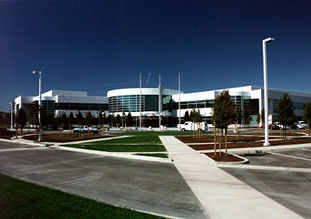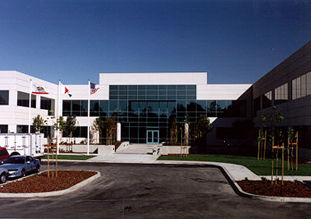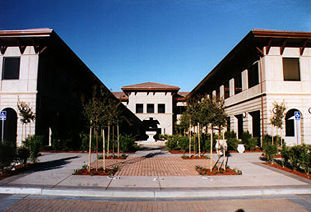 September was a busy month for area movers as three companiesBoehringer-Mannheim Corporation, ProBusiness, Inc., and Signature Propertiesmoved into their new facilities in Hacienda. Together, the three now occupy the newest 350,000 square feet of space in the park.
Boehringer-Mannheim
Phase I of the new Boehringer-Mannheim facility totals about 180,000 square feet, with plans for a total of 500,000 square feet of office, research, manufacturing, and warehouse space.
The company, a biotech firm specializing in medical diagnostic materials, purchased over 33 acres of land last spring. At the time, it was the largest single undeveloped lot in Haciendabor dered by Gibraltar Drive to the north, Hacienda Drive to the east, Stoneridge Drive to the south, and Willow Road to the west.
Over 300 people work in the new facility, which replaces space the company leased in Concord.
Boehringer-Mannheim is a division of the Corange, a privately held global health care company with worldwide revenues of approximately $4 billion.
ProBusiness, Inc.
ProBusiness celebrated both its move into its new Hopyard Road headquarters and its IPO on the same day, September 19.
"We're very proud of our building," says Terri Berg, human resources manager for ProBusiness. "Everybody worked so hard to get here."
The 130,000 square foot building houses 350 employees, with room for expansion to over 500. The lobby provides a visual centerpiece to the building. At night, the lobby glass becomes transpar ent, revealing a grand stair and dramatic slate entryway.
The company has grown at a tremendous rate since its move to Hacienda in 1992. At that time, the company needed just 4,000 square feet of space at 5934 Gibraltar Drive. Eventually, the company required 50,000 square feet in the park.
ProBusiness, which was founded in 1986, provides payroll, payroll tax and human resources systems and services for medium to large employers.
Signature Properties
While Signature Properties' beautiful headquarters is new to Hacienda, the residential development company is quite familiar with the park. Signature has developed and marketed four projects within Hacienda: Verona, Siena, Valencia, and Avila.
Their two-story headquarters at 4670 Willow Road carries on the Italian theme apparent in their residential projects, with a central courtyard and other motifs reminiscent of a country villa.
Signature occupies both floors of the north wing of the 48,000 square foot building. The company is currently negotiating with prospective tenants for the remainder of the facility. Signature was founded by Jim Ghielmetti in 1983. In addition to the company's Hacienda projects,
Signature has also developed projects like the acclaimed Ruby Hills community, with its golf course designed by Jack Nicklaus. Signature has built an average of over 300 new units of housing per year over the past several years.
Also in this issue ...