Hacienda's Special Offers program coordinates great deals and terrific discounts for park tenants and residents. Whether you'd like to get the best deal on the latest attractions at Great America, Six Flags, Knott's Berry Farm, the Santa Cruz Beach Boardwalk or other theme parks, terrific savings on sporting events, or simply receive special discounts or coupons, Hacienda has an offer that fits the bill.
Being a part of the Hacienda community has its privileges. Thanks to a variety of local businesses, services, tourist attractions, and other organizations, Hacienda employees and residents are entitled to a variety of discounts and other special offers.
Items available under Hacienda's Special Offers program may be obtained in a variety of ways. You can order special offers materials via the Hacienda web site. Be sure to check back periodically as new offers are added all the time. You can receive a free monthly notice about new offers by enrolling in the Hacienda Online! Hacienda Connection e-mail service. To sign up, simply access the Hacienda web site and follow the instructions to subscribe to the Hacienda Connection e-mail service. The deals change every month!
Another way to access Hacienda's services and programs is to call the Hacienda Hotline, (925) 734-6550, which provides an audio listing of information. Finally, a printed version of the park's programs along with ordering forms for program materials may be obtained by requesting a Hacienda Program Guide from the Hacienda Owners Association office, (925) 734-6500.
Here are the many offers which are currently available:
Paramount's Great America
. Park employees and residents are offered special discount tickets to Great America with substantial savings off standard admission prices. You will find no better special offer on ticket prices. Access the Great America web site to order (the password is "Hacienda").
Great America also offers a variety of other discounts for Hacienda companies, including programs for Employee Appreciation Days and company picnics. For details on these additional discounts, access the Hacienda web site.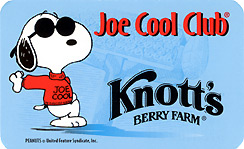 Knott's Berry Farm
. A great day with a great discount is available when you get the Joe Cool Club card. There's even a new 50's-themed roller coaster, Xcelerator, which is scheduled to open this June. Order your discount card for Knott's, as well as the rest of the attractions listed below, online at the Hacienda web site.
Six Flags Magic Mountain
. A magical value is waiting for you along with a world record 15 roller coasters at Magic Mountain. The latest coasters are X, a new generation of ride that must be seen to be believed, and Deja Vu, a machine that sends riders through a high speed loop and back again. Access the web site to get great savings on general admission tickets as well as discounts to Hurricane Harbor and local hotels.
Six Flags Marine World
. Thrills, spills, chills and wild animals are all at Six Flags Marine World. Order your VIP card and start saving right away. Marine World has new animal attractions opening this year, Lion's Den and Alligator Alley, as well as the tallest, fastest roller coaster in Northern California, Vertical Velocity. You can also use the Six Flags Marine World VIP card to get a special discount at Waterworld USA in Sacramento and Concord.
Santa Cruz Beach Boardwalk
. Speaking of roller coasters, there's still no match for the classic Giant Dipper. Try a California favorite and spend a day at the Santa Cruz Beach Boardwalk. Put on your sandals, grab a towel, and enjoy a hot discount on a hot day at the beach.
Sea World
. Join the Sea World Adventure Club to get year-round savings. Hacienda employees and residents qualify for a card that will offer you an awe-inspiring marine adventure.You can order it online.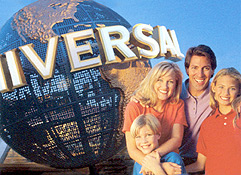 Universal Studios
. You can't be a bigger fan than as a Universal Studios Fan Club member. Get the Fan Club card and enjoy the Universal Studios theme park at a discount. The Fan Club card will get you discounts on hotels and car rentals as well as a number of other Universal parks including: Universal Studios Orlando, Universal's Islands of Adventure and Universal City Walk Hollywood.
Pier 39
. What better way to spend the day than right in beautiful San Francisco's Pier 39. Get your Hacienda discount card for a wonderful selection of savings on a number of Pier 39 attractions.
Wild Vacations in California
. Headed on the ultimate California road trip? Hacienda offers a great booklet filled with a collection of state-wide savings. Any where you're going you can go there for less with the package where the fun never stops.
Oakland A's
. Take yourself out to the ball game and watch the world champion Oakland A's at a discount for selected games. Access the Hacienda web site and pick your game and offer.
San Jose Earthquakes
. The Major League Soccer champion San Jose Earthquakes will rock your world with special Hacienda game ticket prices. Point your browser to the Earthquakes' Hacienda page and make the trip to the world's most popular sport. Additional Hacienda game information can be found here.
Pleasanton Cultural Arts Council
. For the best offer on local cultural events you have to like the group ticket purchase program sponsored by the Pleasanton Cultural Arts Council. Several events during their annual season, which begins in July of each year, are presented with special group rates. Access this page for details.
Alameda County Fair
. Take in the sights and sounds of one of the best county fairs in the whole country. Special pre-fair ticket savings are yours when you purchase your tickets online at the Fair's web site.
Hacienda Coupons
. A variety of coupons are available by accessing the Hacienda web site. Additional coupons are routinely found within Hacienda Network.
Make Us An Offer
Hacienda will help distribute the coupons and discounts offered by Hacienda businesses at no charge. If you have a deal that you would like to pass on to the Hacienda community and community at large, simply contact the Hacienda Owners Association and let us know what you'd like to offer.
Furthermore, you can provide us with either your own redemption device or the information needed for us to prepare one on your behalf. Your offer will be promoted free of charge in a number of ways in both printed and electronic form each month for the duration of the offer. Printed materials are regularly distributed in our information packages and our web site is routinely browsed by Hacienda users looking for information on the park's programs.
Your offer will be posted on our Discounts page and an e-mail notice will be sent out each month to our on-line subscribers through our Hacienda Online! Hacienda Connection e-mail service to let them know that the latest Hacienda Special Offers are available.
The Hacienda Network newsletter can also be used to present your deal. Each month, Network is distributed throughout the park and provides an excellent way to reach local business people and residents. Hacienda businesses may place ads at a discounted rate. All ads placed by Hacienda businesses in Network that feature a special offer will also be posted on our web site's Discounts page. As noted above, these discounts are also featured in our monthly Special Offers bulletin and distributed at no extra charge. You may request information on advertising using the contact information below for additional details or visit our web site.
More Information
For additional information on any of these programs, contact the Hacienda Owners Association at (925) 734-6500.