April
April 21, 2009 | Volume 17, Number 4
Come Out to Play
By Hacienda Pulse Staff Writer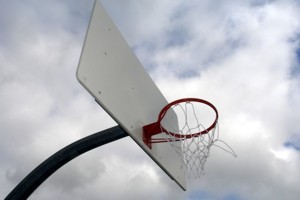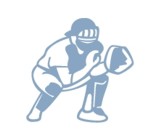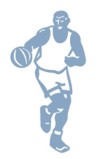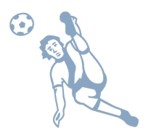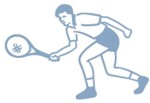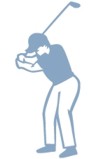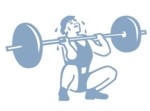 It seems like it took forever to get here, but our glorious California sunshine has finally returned. All that extra daylight is an automatic invitation to get out of the cubicle and enjoy some fresh air, exercise, and fun. What better way to do this than by taking advantage of the many activities offered through the City of Pleasanton's Parks and Recreation Department? Whether a team sport like softball or an individual endeavor like lap swimming, the city has an activity for you to enjoy. Many parks and sport facilities are located close to Hacienda, so you can easily find time in your schedule to squeeze in some exercise before work, during lunch, or at quitting time. Take a deep breath, stretch, and enjoy!
Softball
It's "Play Ball!" four times nightly from Sunday through Friday at the Pleasanton Sports and Recreation Park Softball Complex located at 5800 Parkside Drive at Hopyard Road. The city's Adult Softball Program hosts a total of eight different leagues to accommodate players at all skill levels: Co-Ed Business, Men's Business, Co-Ed Competitive, Men's Slowpitch, Men's Masters (35 & above), Co-Ed Recreational, Men's Legends (50 & above), and a Co-Ed Church league.
A number of Hacienda companies-ADP, Robert Half, and Oracle, for example - have sponsored teams, and several others have members on the almost 200 teams that participate in seasonal league play. Games are 70 minutes or seven innings long; the first game starts at 5:15 p.m. and the last at 9 p.m., six evenings per week during the spring and fall seasons.
"Softball is a great recreational outlet. It breaks up the work week, gets people out of the house, and gives them a social option," remarks Softball Supervisor Dan Villasenor, who mentions that Pleasanton's program attracts a healthy mix of local and out-of-town players. "Teams come from all over to play out here," he says. "We draw from Concord to Livermore to Fremont, Hayward, and Castro Valley."
A well-balanced level of competition is a key ingredient in any successful sports program, and Villasenor works hard to keep the playing fields level. "When a program starts tilting to one end of the spectrum, that's when you see people start to drop out," he observes. It's not always easy to attain that scheduling equilibrium, but Villasenor carefully studies previous season records and moves teams around to configure the best match-ups. "Dealing with about 200 teams is a big juggling act. There are a lot of puzzles to piece together," he comments. The fact that registrations have been holding steady testifies to his success.
Right now the spring season is in full swing, with play scheduled through July. Registration for fall leagues starts on June 23, with games slated to begin the first week in August. Groups that are interested in starting a team can pick up a registration packet at the Parks and Recreation Office at the city offices.
If you do not have a team, but want to play, the Sports Park office staff will help find a spot for you with a team in need of players. If there are enough players available - from 12 to 16 is the recommended roster - a new team can be created. For more information, visit the new web site, www.pleasantonsports.org , or contact Villasenor at (925) 931-3437 or email dvillasenor@ci.pleasanton.ca.us .
Basketball
Pleasanton's adult basketball league has three seasonal sessions, spring, fall, and winter. The summer league was dropped recently, but, as Recreation Supervisor Delcea Wills points out, the year-round Open Gym program at the city's middle schools fills the gap.
Spring league play started on April 9 and runs through mid-June. Registration for the fall league opens in mid-August. "Now is a good time to think about putting together a team," Wills advises, encouraging Hacienda employees to gather a group of hoopster friends; a full roster is typically eight players. The city also offers a "Free Agent Player Sign Up," designed to allow individuals and newcomers to compete in a recreational league without having to sign up as a team. Free agent teams, which will be formed randomly, compete in Division Two. Teams play Wednesdays and Thursdays at Pleasanton Middle School, from 6 p.m. on, with three games per night.
The Open Gym programs are Saturday mornings at Harvest Park Middle School, and Monday and Wednesday nights at Hart Middle School (located in Hacienda).
For details, contact Delcea Wills at (925) 931-3447 or via email, dwills@ci.pleasanton.ca.us .
Bocce Ball
Growing in popularity, the Adult Bocce Ball league offers beginner and advanced divisions with spring, summer, and fall leagues. All play their matches - a series of three games-on the courts in Centennial Community Park, 5353 Sunol Blvd., next to the Pleasanton Senior Center, Tuesday and Wednesday nights from 6 to 9:30 p.m. Teams, often coed and consisting of neighbor groups, have a minimum of four players and a maximum of eight. "We have a gamut of players, from young adults to seniors, and a lot of baby boomers," says the city's Delcea Wills, adding, "we are actively looking to expand the number of nights the program is offered," so if you are interested, email her at dwills@ci.pleasanton.ca.us .
Spring league play starts April 21. Registration for the fall season opens later in the summer.
Centennial Park's bocce courts are also open to the public from 9 a.m. to noon, daily. Players with their own equipment are welcome to use open courts, Wills says.
Soccer
The Pleasanton Adult Sunday Soccer League (PASS) comprises three divisions of recreational soccer players, organized according to age. The largest is the Coed division, with 14 teams of women over 25 and men over 30. The age floors for the Coed Premier division are 21 for women and 27 for men. Coed Masters is devoted to women over 35 and men over 40. While players are not placed on teams, an online community at http://pass30.wetpaint.com assists with matching from either side.
Games are played on Sundays during the spring and fall, primarily at the Pleasanton Sports Park. For schedules and other details, visit www.pleasantonadultsoccer.com .
Volleyball
With coed teams in upper and lower divisions, the Adult Volleyball league plays its matches Monday nights from 6:30 to 10 p.m. at Pleasanton Middle School. Having started earlier this month, the spring league wraps up on June 22. The 10-week summer season begins in early July. Teams play with six members and can have up to 10 on their roster. Contact Wills at (925) 931-3446 for registration details.
The gym at Harvest Park Middle School is open Sunday evenings for drop-in, coed volleyball.
Tennis
Located at the corner of Valley Avenue and Hopyard Road, the Pleasanton Tennis and Community Park offers 10 lighted courts, available on a pay-as-you-play basis. The courts and the offices of Lifetime Tennis, the organization that manages tennis play, are open from 8 a.m. to 10 p.m., Monday through Friday; 8 a.m. to 9 p.m. on Saturday; and 8 a.m. to 8 p.m. on Sunday.
The city-sponsored tennis program includes three levels of adult lessons as well as several specialty classes focusing on different skills. League play for doubles (ladies', men's and mixed) and a singles' challenge ladder are also offered. Courts are available by reservation or drop-in basis for open play, and ball machines can be rented as well. For more information on the full extent of city tennis programs, call (925) 931-3449. Make online court reservations at www.lifetimetennis.com .
Other public tennis courts are available throughout the city at community parks and schools free of charge.
Golf
Opened in 2005, Pleasanton's Callippe Preserve Golf Course boasts a varied terrain that stretches from the valley floor to higher elevations punctuated by the winding Happy Valley Creek. The 18-hole, par 72 course, on the south side of the city. offers a driving range, lessons, clubhouse with restaurant, pro shop, and stunning views of Mount Diablo. Special events like Couples Golf and Dinner, Night Golf, and tournaments are regularly on the schedule. For more information, including details on hosting a golf outing, call the course office at (925) 426-6666. Tee times can be reserved online at www.playcallippe.com .
Aquatics
If you're looking for early morning exercise to jump-start your day, consider slipping into the heated pool at the Dolores Bengtson Aquatic Center for a 6 a.m. strengthening Sunrise Workout. The complex, at 4455 Black Ave., also offers deep and shallow water high-intensity aerobics classes at various times and on various days. Pre-registration is recommended; fees vary depending on the class.
You can also buy a Water Exercise Punch Pass, providing access to 15 classes for three months from the date of purchase. Drop-in fees are $7.25 per class.
Morning, afternoon, and evening lap swimming is also available year-round. The fee is $3.75 per visit, or purchase a 15-admission, semi-annual, or annual pass.
For more information, visit www.ci.pleasanton.ca.us/services/recreation/aquatics.html or call the aquatic center at (925) 931-3420.
Open Gym Programs
Pleasanton's Open Gym programs offer drop-in play for adults 18 years and older. Times are subject to change based on attendance and other programs. For more information call (925) 931-3446.
Adult Basketball
Saturdays, 6:45 - 8:45 a.m., Harvest Park Middle School Mondays, 8 - 10 p.m., Hart Middle School Wednesdays, 8 -10 p.m., Hart Middle School
Coed Adult Volleyball
($4, residents; $5, non-residents) Sundays, 6 - 9 p.m., Harvest Park Middle School
Adult Badminton
($5, residents; $6, non-residents) Saturdays, 8 - 11 p.m., Hart Middle School Sundays, 7 -10 p.m., Hart Middle School
For a description of all Pleasanton sports and recreational activities, as well as access to the Pleasanton Parks and Community Services Activities Guide, visit the city's web site at www.ci.pleasanton.ca.us/services/recreation .
Want to be a Coach?
Youth sports are a big draw in Pleasanton. Players come from other cities to play in leagues co-sponsored by the City of Pleasanton. A frequent challenge for many of the leagues is finding enough coaches to support all the teams. If you have ever considered coaching youth sports, then Pleasanton's leagues want you! It is not necessary to be the parent of a player to be a coach. Volunteers in many other capacities are also needed, and opportunities to sponsor a team are often available. Training and orientation for many of these sports start months before the season actually begins, so visit the following web sites for details.
Baseball
Pleasanton American Little League: www.pleasantonamerican.org Pleasanton Foothill Little League: www.pfllonline.org Pleasanton National Little League: www.pnll.info
Football
Pleasanton Junior Football League: www.pjfl.com
Soccer
Ballistic United Soccer Club: www.busc.org Pleasanton Rage Girls Soccer Club: www.pleasantonrage.org
Softball
Pleasanton Girls Softball League: www.pleasantonsoftball.org
Lacrosse
Pleasanton Lacrosse Club: www.pleasantonlacrosse.com
Swimming
Seahawks USS Swim Team: www.pleasantonseahawks.org
Also in this issue ...