May
May 15, 2012 | Volume 20, Number 5
There's No Shortage of Entertainment Options in the Tri-Valley
By Hacienda Pulse Staff Writer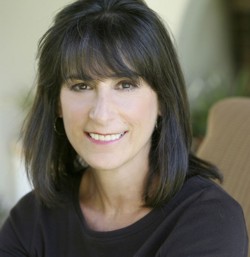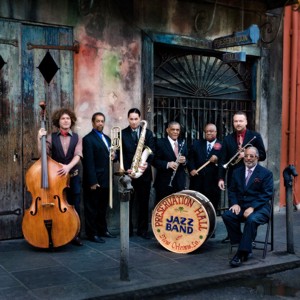 Whether you're looking for an opportunity to kick back after work or a special weekend event, Pleasanton and the Tri-Valley offer a host of entertainment opportunities.
In Hacienda
Faz 5121 Hopyard Road, Pleasanton (925) 460-0444 www.fazrestaurants.com Faz is well known throughout the area for fabulous Mediterranean and Near Eastern cuisine, but the restaurant's lounge is a local hotspot for fun music and other events. Weeknight happy hours - 5:00 to 7:00 pm Monday through Thursday and 5:00 to 8:00 pm on Friday - feature drink specials, complimentary food, and music. Mary & Terry play Top 40 on Tuesday and Wednesday, with Joey T playing a mix of jazz and Top 40 on Thursday , while Chauncey Presents jazzes the place up on Fridays. Starting Friday, June 1, Faz kicks off First Fridays, themed evenings which will bring happy hour outside to the restaurant's beautiful patio.
In Town
Barone's 474 St. John St., Pleasanton (925) 426-0987 www.baronespleasanton.com Barone's is open nightly for both happy hour and dinner, but the action heats up with live music on Friday and Saturday evenings. Starting May 31 and continuing throughout the summer, their popular continental cuisine will be accompanied on Thursday evenings with "Music Under the Stars," featuring dining and dancing on Barone's outdoor terrace with music from local bands.
Blue Agave Club 625 Main St., Pleasanton (925) 417-1224 www.blueagaveclub.com A downtown institution celebrating its 15th anniversary, this restaurant featuring "alta cocina Mexicana" - upscale Mexican cooking - is open daily for lunch and dinner. On Thursday through Saturday nights, you can enjoy your dinner while being serenaded by a solo musician.
Epic Lounge & Sports Bar 3059D Hopyard Rd., Pleasanton (925) 462-7674 on.fb.me/ISjNJs The Epic is open nightly from 5:00 pm with happy hour specials, darts, and pool tables to keep patrons occupied, along with a number of big screens to watch the big game. The dance floor is the center of attention on Friday and Saturday nights with DJs providing the grooves, and Thursday nights have been known to feature live bands as well. Check out their Facebook page for details.
Main Street Brewery 830 Main St., Pleasanton (925) 462-8218 www.mainstbrewery.com Open for lunch and dinner Tuesdays through Sundays as well as Monday evenings, Pleasanton's only brew pub offers live music Friday and Saturday nights beginning at 9:00 pm. Main Street's music lineup features rock, blues, R&B, soul, jazz, and more, and the bar offers five or more house brews as well as a dozen rotating guest taps. Check out their web site for a complete schedule.
Redcoats British Pub & Restaurant 336 Saint Mary St., Pleasanton (925) 462-6600 www.redcoatspub.com Food is served all day at this full-service restaurant and pub located in "a lovingly restored old building" downtown, and you'll find a daily happy hour from 3:00-6:00 pm as well. Dancers hit the floor as a DJ spins the tunes year round on Friday and Saturday nights; summertime sees that schedule expanded Thursdays and after the downtown First Wednesday Street Parties. There's also a trivia night.
Sunshine Saloon 1807 Santa Rita Rd., Pleasanton (925) 846-6108 www.sunshinesaloon.com "The Shine," established in 1978, is a sports bar and more, with activities like darts, pool, shuffleboard, and ping-pong to go with the 15 different video screens showing sporting events. Their extensive menu features breakfast served all day, there's a trivia contest at 8:00 p.m. on Tuesdays, and you can enjoy karaoke and dance music on Wednesday and Thursday nights after 9:00 with DJ AK.
Tommy T's Comedy Steakhouse 5104 Hopyard Road, Pleasanton (925) 227 1800 www.tommyts.com With live comedy six nights a week, Tommy T's is your place for laughs in the Tri-Valley. Upcoming acts include former Saturday Night Live cast member Finesse Mitchell as well as Craig Shoemaker, named Comedian of the Year by the American Comedy Awards on ABC.
Regional Draws
Amador Theater 1155 Santa Rita Rd., Pleasanton (925) 931-5361 www.ci.pleasanton.ca.us/community/arts/amador-theater.html Owned and operated by the City of Pleasanton, the Amador Theater has served as the area's principal performing arts facility for over 60 years. With the opening of the Firehouse Arts Center, the program here has been scaled back, but do check their web site for times and tickets and scheduled performances.
Bankhead Theater 2400 First Street, Livermore (925) 373-6800 www.livermoreperformingarts.org The Bankhead Theater is the 500-seat home of area arts organizations including Del Valle Fine Arts, Livermore Valley Opera, Livermore-Amador Symphony, Valley Dance Theater, Pacific Chamber Symphony, and the Tri-Valley Repertory Theatre. In addition, the Livermore Valley Performing Arts Council uses the five-year-old facility to present performers from around the globe, such as upcoming concerts from country-rock pioneers Pure Prairie League, classical guitarist Robert Gruca, western swing from Asleep at the Wheel, and the 20th anniversary performance of the Cantabella Children's Chorus.
Campo di Bocce of Livermore 175 E. Vineyard Ave., Livermore (925) 249-9800 www.campodibocce.com This restaurant features traditional Italian cuisine, an extensive wine list, and eight world class bocce courts for an opportunity to "escape to Italy in your own backyard." Campo di Bocce offers bocce instruction and you can play by the hour or even join a league. Opens 9:00 am daily, with food served from 11:00 am to 9:00 pm and late-night bocce on the weekends.
Cinema West 2490 First St., Livermore (925) 443-SHOW www.cinemawest.com/liv.html The first all-digital projection movie theater in the East Bay, Cinema West features stadium seating with luxury rocking seats, THX-certified auditoriums, and a convenient location in downtown Livermore's new entertainment district. View current and coming attractions and buy tickets online.
Dougherty Valley Performing Arts Center 10550 Albion Rd., San Ramon (925) 973.ARTS www.SanRamonPerformingArts.com Located on the Dougherty Valley High School campus, this 600-seat proscenium theater hosts entertainment ranging from theater to music both contemporary and classical, in addition to comedy. Visit the web site for the calendar and ticket information.
Firehouse Arts Center 4444 Railroad Ave., Pleasanton Information: (925) 931-4850 Box Office: (925) 931-4848 www.firehousearts.org Firehouse Arts Center, "dedicated to inspiring passion through the arts," consists of the intimate, 238-seat Firehouse Theater and the 2,000 square foot Harrington Gallery, both housed in a structure that has at its foundations Pleasanton's 1929 main firehouse. Upcoming performances at the theater include 70's pop heroes Pablo Cruise, American Idol finalist Josh Gracin, singer/songwriter Karla Bonoff, and comedian Brad Upton. Check out their web site for the full event calendar.
Garre Winery 7986 Tesla Road, Livermore (925) 371-8200 www.garrewinery.com Cafe Garre is open daily for lunch and, on those warm summer Friday nights, the beautiful outdoor patio overlooking the vineyards hosts live music. The summer will also see the return of the winery's Wednesday evening bocce ball. Call or visit the web site for reservations and other events.
Hacienda Crossings Stadium 21 & IMAX 5000 Dublin Blvd., Dublin (925) 560-0900 www.regmovies.com Regal Cinemas bring the supersized IMAX experience to the Tri-Valley. Other screens show first-run films, and all theaters offer digital sound and stadium seating.
Karma Fusion Lounge 4100 Grafton St., Ste. 1, Dublin (925) 551-0850 www.karma4100.com The "fusion" in this venue's name could come from many different ideas: the blend of Asian and western influences in both cuisine and design or the promised combination of high-end San Francisco and Las Vegas lounge scenes. With both DJs and live performers delivering the danceables - Bay Area rap legend E-40 performed here recently - Karma offers a varied entertainment lineup. Check their web site for the latest schedule.
Livermore Valley Wine Growers Association (925) 447-WINE (9463) www.livermorewine.com With over 40 member wineries, the Livermore Valley Wine Growers Association offers a tremendous selection of festive events, including themed tastings, and special music, food, and wine happenings. Access the association's web site for the current calendar of events.
Sanctuary Ultra Lounge 2369 First Street, Livermore (925) 373-0521 www.sanctuaryultralounge.com This lounge "was created to be a place to relax, unwind, and be amongst friends," offering cocktails, an extensive wine list, tapas, and entrees in their main lounge, with seating on sofas, loveseats, and lounge chairs. There's also entertainment: karaoke on Thursday nights, live music or a DJ on Friday and Saturday nights, and Latin/salsa dancing on Sunday nights with free lessons. Now open daily for lunch - their web site has a full listing of hours and events.
Vine Cinema & Alehouse 1722 First St., Livermore (925) 447-2546 www.vinecinema.com The cornerstone of the recently renovated Vine Center, this movie theater offers an assortment of first-run and classic films as well as craft beer on tap, local wines, and food from the nearby Zephyr Grill & Bar. Upcoming special features include Cleopatra (starring Elizabeth Taylor) on May 24 and Robert Altman's M*A*S*H on June 14. View schedules and trailers of coming attractions at their web site.
Wente Vineyards and Restaurant 5050 Arroyo Rd., Livermore (925) 456-2300 Ticket office: (925) 456-2424 www.wentevineyards.com What could be more pleasant than a splendid meal eaten on a warm patio in a vineyard setting, followed by a concert from world-class performers? This year's Wente Concert series features music from Foreigner, Earth, Wind & Fire, Sheryl Crow, John Fogerty, Diana Krall, and Steve Martin & The Steep Canyon Rangers.
Also in this issue ...